Ready for the Milirue adventure?
Select the booklets corresponding to the age of your children:
Mini is for children aged 4 to 7 ans.
Junior is for children over 8 years old!
In the booklet "Milirue in Paris", there are 2 city tours to discover to visit Paris in autonomy :
1/ l'île de la Cité
2/ Le Louvre, les Tuileries et le Palais-Royal.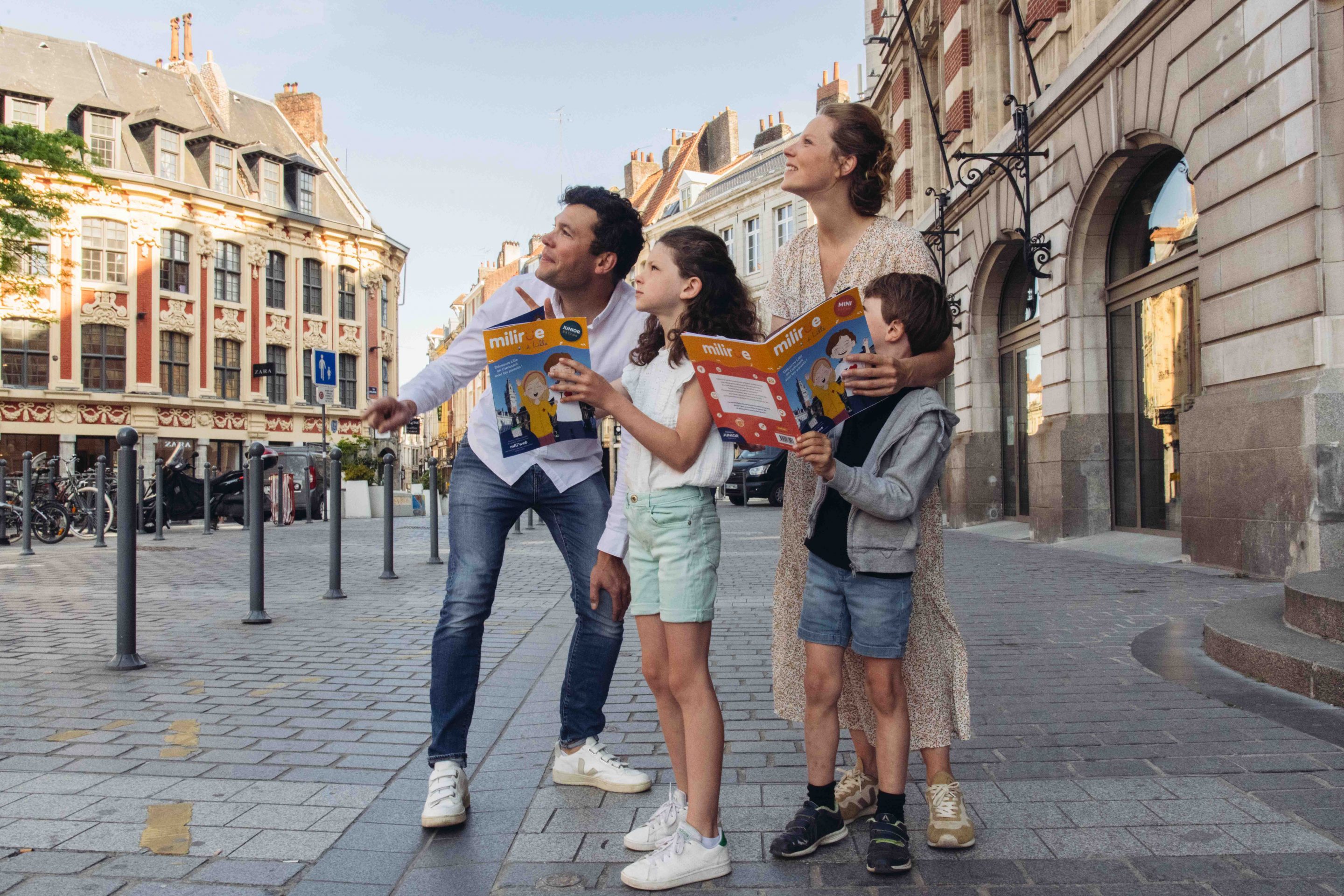 With these notebooks, you will help your children develop their curiosity, allow them to learn without realizing it and creating a family project that is accessible to all. It is truly the ideal family activity and useful for the personal development of each child! What a coup de coeur!
The adaptation of the booklets into 2 school levels allows the whole family to participate in the same activity. The use of colours for complex sounds is an undeniable help in the learning to read phase. The children discover the usefulness of writing outside the school context, the roles are reversed for an afternoon where the child becomes the guide of the family: it's great for reinforcing their autonomy and their self-confidence!
Designed to be adapted to the age groups concerned, the notebooks are even accessible to youngest children through activities carefully thought out with the aim of encouraging children's autonomy in their discoveries. This project respects the fundamental needs of children: to play, to learn, to discover, to explore, and above all to create links in moments of family sharing.